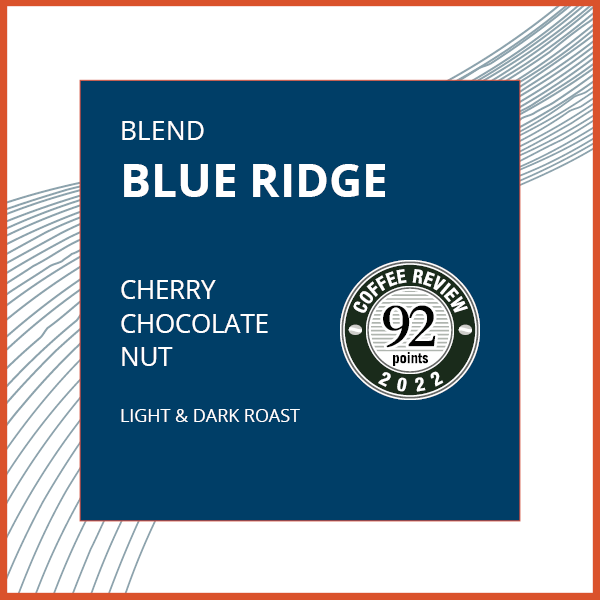 "A deftly, darker-roasted blend, richly sweet and chocolaty and delicious with a splash of whole milk if you're so inclined."
Ken Davids,

 

Coffee Review, October 2022
We roast to order and date each bag. Orders usually ship within 2 weekdays.
Coming to the roastery? Select "Pick up" at check out. 
Here in Lexington, mornings start with a winding country road and the glorious panorama of the Blue Ridge and Alleghenies. But first they start with coffee -- and this brisk breakfast blend is the local favorite. 
Roast Level: Blend of medium and dark
Aroma: Sweet cocoa
Flavor: Chocolate, cherry and nut
Acidity: Medium
Body: Creamy
Finish: Syrupy chocolate