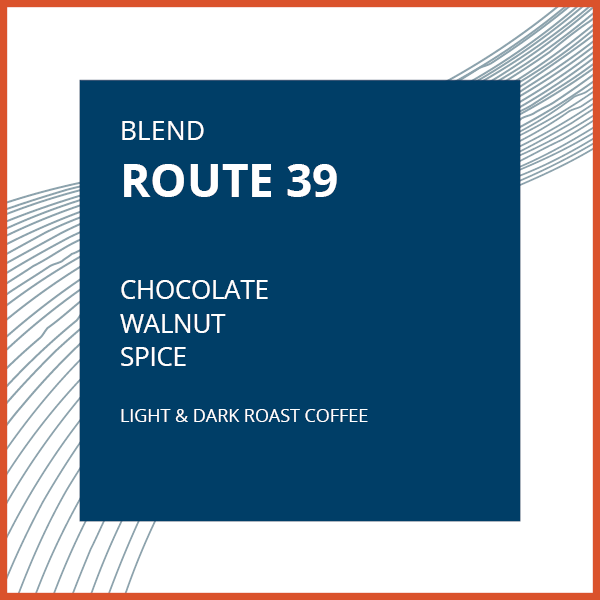 We roast to order and date each bag. Orders usually ship within 2 weekdays.
Coming to the roastery? Select "Pick up" at check out. 
 Scenic Route 39 begins just down the road from our roastery, following the river as it winds through majestic Goshen Pass and on to West Virginia. All along the way are stunning views and splendid spots to hike, swim, kayak, or just sit and enjoy a great cup of coffee.
Roast Level: Blend of medium and dark
Aroma: Spice
Flavor: Dark chocolate and walnut
Acidity: Soft
Body: Medium
Finish: Fine tobacco