ORIGAMI DRIPPER (Medium)
BREWER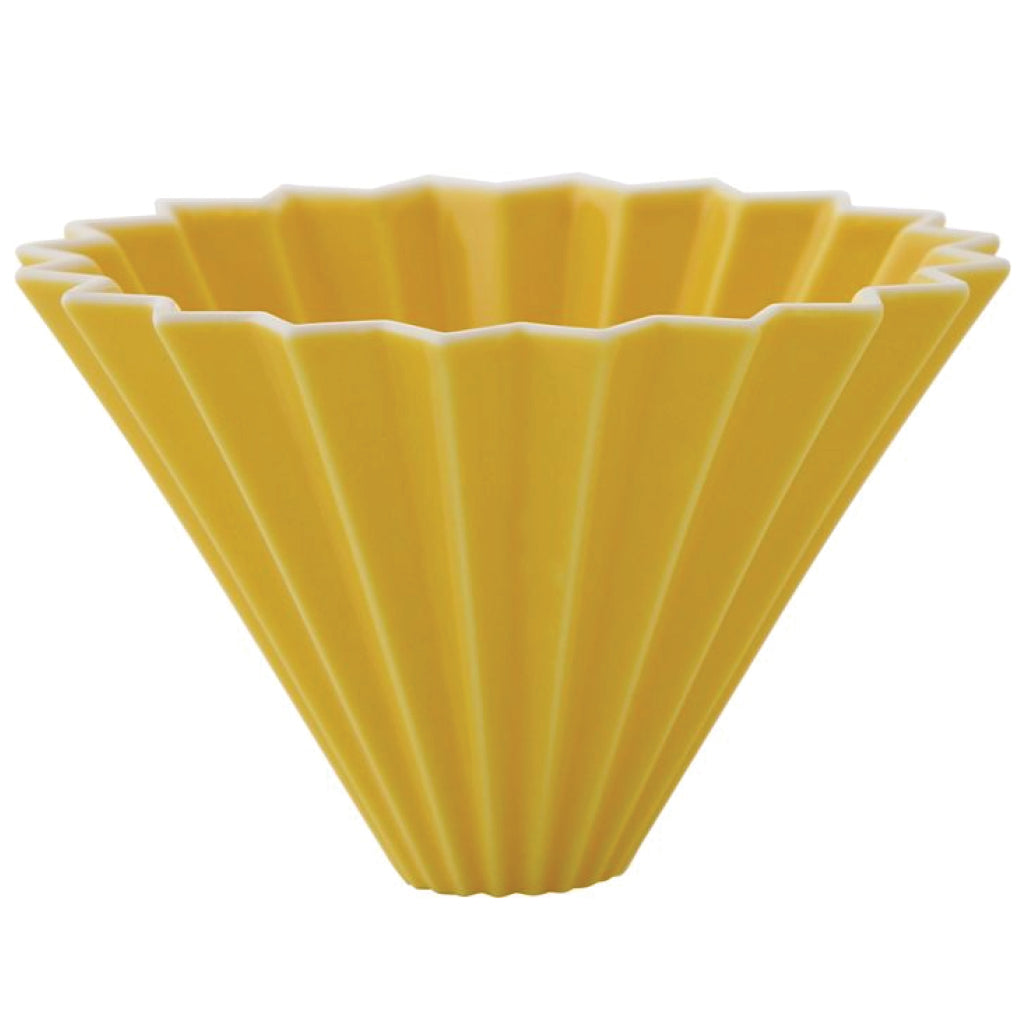 Elegant and colorful porcelain pour-over brewer for 2-4 cup brew
Pair with Origami Dripper Holder, sold separately
How to brew like a pro with the Origami Dripper:
Makes 12 ounces

Heat water to 200 degrees (just off boil).

Place Origami, Kalita or Hario V60 4-cup filter in dripper and dampen filter with hot water. 

Secure dripper in holder (sold separately) and place on top of cup.

Position cup with brewer on scale.

Place 28 grams coffee, ground Fine, in filter.

Tare scale.

Gently pour 2 ounces water in concentric circles.

Wait 30 seconds for bloom to subside.

Pouring in concentric circles, gently add water in 4 ounce pulses until scale registers 14 ounces.

Total brew time should be 3:30 to 4:00 minutes.