CHEMEX TWISTED GLASS HANDLE
BREWER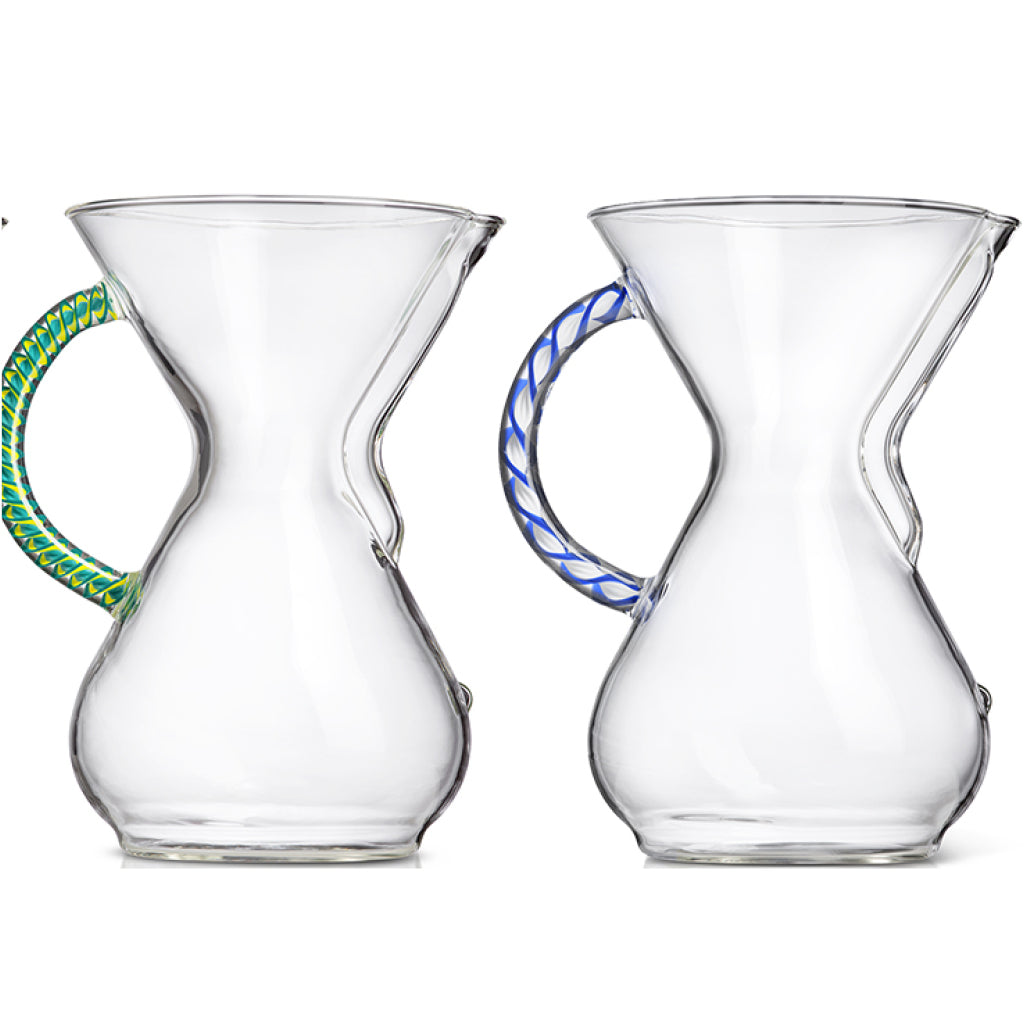 Beautiful new 6 cup (30 oz) Chemex brewer with colorful glass handle.
Please note: color selection varies. Let us pick for you!

How to brew a 6 cup Chemex:
Heat water to 200 degrees (just off boil).
Place square filter in brewer with 3 folds towards the pouring spout.
Dampen filter and discard this water.
Place 48-50 grams of coffee (roughly 4-5 tablespoons), ground Medium-Coarse, in filter and shake to level.
Add 100 grams water in slow concentric circles, gently saturating all grounds. Wait 30-45 seconds for bloom to subside.
In a circular motion, starting from the center of the grounds and working your way out (then back in), add 300 grams more water. Try to maintain consistent flow.
Add 200 grams of water every 45 seconds until you have reached an input of 800 grams of water.
Brewing should be complete in 4 - 5 minutes.

Remove the filter and spent grounds. Swirl carafe to fully blend extracted coffee and enjoy!