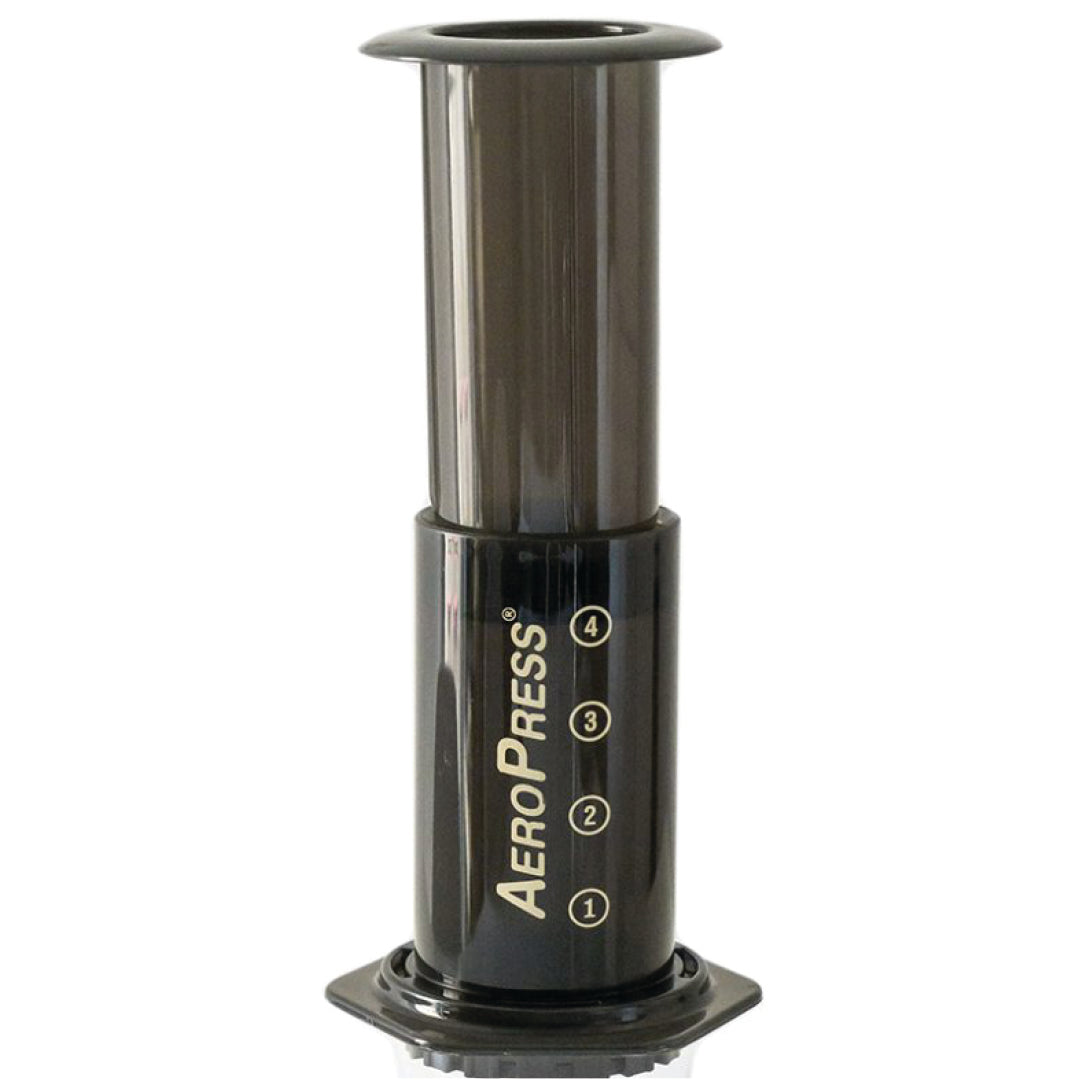 This fast and portable single cup brewer can make coffee in just 45 seconds. Includes 350 filters.
How to brew like a pro with the AeroPress:
Rinse filter in hot water and place in cap.
Invert AeroPress so numbers are upside down.
Add 16 grams fine ground coffee (the size of table salt).
Add 8 oz. water just off the boil (200 degrees).
Stir.
Attach cap with filter.
Wait 45 seconds, then turn AeroPress upright, place on top of sturdy mug, and press.
Add hot water to taste.